Detailing Service | Virginia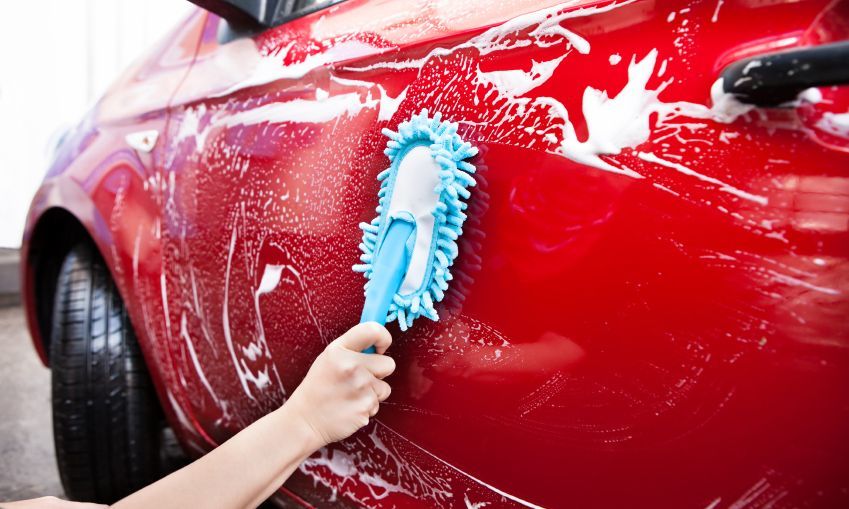 Come in for Great Detailing Service - No Appointment Necessary
Sometimes your car needs more than just a wash. Sometimes it needs full out detailing. Help keep your car clean and inviting with a Detailing Service at Pohanka Acura. We have a collection of Detail and Wash options available for you to choose from.
Courtesy Package
Our Deluxe wash package focuses mainly on the exterior of your vehicle. We will be sure to get every corner of the exterior, help wash away any salt or dirt, preserving your paint and fighting away rust. We even get in to clean the wheel openings and give your tires a nice wipe down. Of course we can't let you drive away without a vacuumed interior and a wiped down dash and instrument panel. So, if you know your car is in need of a quick wash, this option might be best for you.
Hand Wash Package
This package will also get your exterior clean and spotless, but also adds the extra step of waxing to add shine and protection. We will also add tire shine, so your wheels match the body, and give the interior and exterior windows a good clean, so you can better see the road.
Interior Package
If you like the interior of your car to shine, than this is the Detail Service Package for you. The Interior Detail gives your carpets a vacuum and shampoo and clean your interior surfaces, seats, and trunk. We will wash out any and every place dirt will hide. We will even make sure your windows are spotless to help you better see the road ahead. After all the cleaning, we will apply a fabric protectant to help keep your surface in good condition for the future.
Exterior Detail
Sometimes your car needs more than just an exterior wash. The Exterior Detail will go beyond the exterior of your car and also give the engine compartment a good cleaning. This is a compartment that your normal car wash won't get clean. We will also get into all the small exterior areas. After all the dirt and grime is removed, we will buff and apply a paint sealant to protect your car from the elements.
Ultra Package
If you want all the options, you can bring your vehicle in for a Full Detail. This includes cleaning the entire exterior, engine compartment, interior, windows, and wheels. You will also get out protective buff and paint sealant. Call for more information about the full detail option for your vehicle.
What makes Pohanka Acura the place for all your detailing needs is that you don't need an appointment! We know you are busy, so we are open late every day to fit your schedule. Come in and let our certified technicians take care of your detailing needs.
Come in to Pohanka Acura today for our great Detailing Services, no appointment necessary.