2017 Acura NSX Leasing Near Alexandria, VA
Lease The All-New 2017 Acura NSX!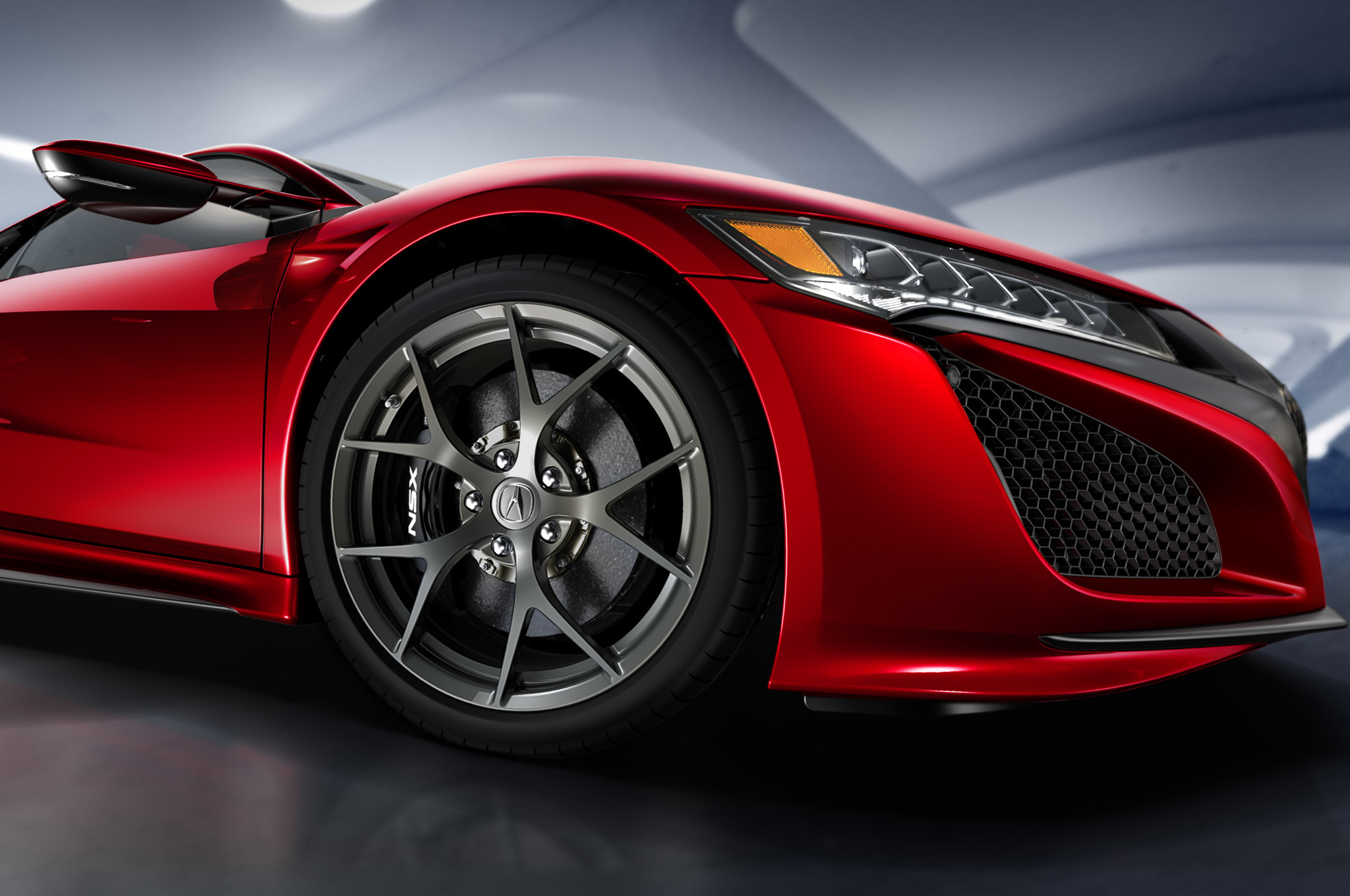 The 2017 Acura NSX is returning to the market and will be on sale soon, but did you know that you can drive it off the lot with 2017 Acura NSX leasing near Alexandria, VA? Stop by our new-vehicle showroom at Pohanka Acura and speak with a member of our finance department to learn how you can get yourself into the sports car that's been 10 years in the making.
With 2017 Acura NSX leasing, you'll find it's easy to get behind the wheel of this redesigned and powerful coupe. As you may suspect, the 2017 NSX is going to cost you a pretty penny if you want to finance or purchase it, but leasing is a smart way to afford one of the most highly-anticipated cars in recent memory. When you decide to lease a 2017 NSX, your monthly payments are lower than if you finance because you're paying off the depreciation value of the vehicle, not the total cost.
A 2017 Acura NSX lease near Alexandria, VA, is also an optimal decision because while you'll be able to drive this sports car around town and enjoy the performance and comfort amenities that lie within, you're able to turn in the vehicle at the end of the lease. This means that once your lease is up, you can walk away, lease it again, or take advantage of a new model that is sure to be even more powerful.
And speaking of power, the 2017 Acura NSX is designed for speed with a V6 hybrid power train and direct-injection twin-turbocharged engine that is rumored to push upwards of 550 horsepower. Its power is also derived from three electric motors and a lithium-ion battery that help drive the wheels. One motor rests between the engine, with a 9-speed dual-clutch transmission that provides regenerative braking and more initial torque. The other two motors are mounted up front and drive the front wheels.
The Acura Integrated Dynamics System (IDS) also gives you some options when it comes to performance, allowing you to choose between four different driving modes. Quiet Mode gives you the option to operate the NSX as a wholly electric vehicle up to 55 miles-per-hour, while Sport, Sport+, and Track Modes finely tune the engine for a spirited and thrilling ride.
All of this can be yours when you speak with Pohanka Acura's finance department about 2017 Acura NSX leasing near Alexandria, VA. Lower monthly payments, the freedom to lease it again, or to move on to the latest model are all advantages. However, the ability to drive this all-new sports car during the best period of its life is perhaps the biggest plus. Visit your local Chantilly Acura dealer for more information about 2017 Acura NSX leasing today!