2016 Acura RDX Lease near Annapolis, MD
Lease a New Luxury SUV Today - 2016 Acura RDX

If you've been looking for a compact SUV that feels just at home on the city streets of Washington, DC, as it does trekking the Appalachian Mountains, then this is the SUV for you. The best part? You don't have to purchase it to drive it home when you get a 2016 Acura RDX lease near Annapolis, MD. At Pohanka Acura, we have just the right RDX for your daily commute and your weekend adventures. Come in today to see what this luxury SUV has to offer.
Leasing is a great way to get behind the wheel of a new car without having to worry about emptying your savings account to pay for it. When you lease, it is as if you are renting the car. You drive it and take care of it for a designated amount of time, usually a couple of years, then you return the RDX to the dealership. During the time you drive, you only make payments toward the depreciation value of the Acura RDX, making it less per month than if you were to finance.
At the end of your 2016 Acura RDX lease near Annapolis, MD, you will have a variety of choices to make about your vehicle future. You can easily lease the latest Acura RDX model, or even one of our other great Acuras, which is especially helpful if your transportation needs have changed. You can also choose to purchase a new Acura from Pohanka Acura, or walk away entirely. Or, perhaps, you've fallen completely in love with your 2016 RDX – then you can purchase it at a reduced price.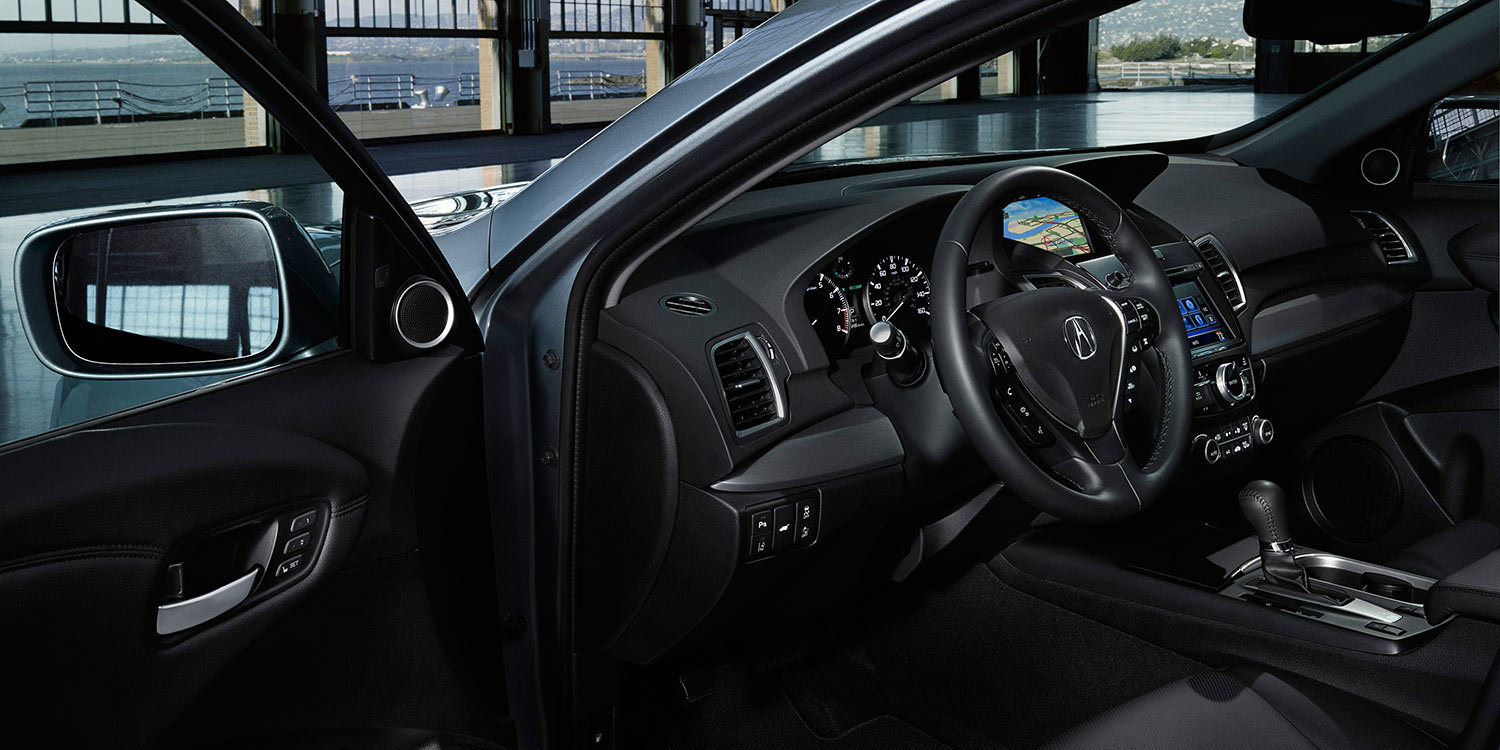 No matter what you choose at the end of your lease, you will certainly have a great experience driving the 2016 Acura RDX. This athletic SUV is sleek and aerodynamic, while still showing its aggressive side with a broad stance, 18-inch wheels, and Jewel Eye® LED headlights. Inside, the RDX is just as stylish, with sophisticated accents, a modern infotainment system, and plenty of space for your cargo. Actually, you'll get 26.1 cubic ft. of space1 behind the rear seats, and up to 76.9 cubic ft. of space2 when you fold them down.
Under the hood of the 2016 RDX, you'll find a powerful and efficient engine that is sure to give you a thrilling drive. The 3.5L V6 will not only give you impressive fuel efficiency, thanks to its ability to run on only three cylinders when cruising, but it will also give you 279 horsepower when you want it. When you pair it with the 6-speed transmission with Sport Mode and Paddle Shifters, you will be able to feel the power in your hands and work the RDX in full manual mode.
When you're ready to get behind the wheel of a new SUV, without the commitment, come in to Pohanka Acura for our 2016 Acura RDX lease near Annapolis, MD. We are here to help you find just the right lease for your budget.
1. Based on SAE J1100 cargo volume measurement standard.
2. Based on SAE J1100 cargo volume measurement standard plus floor space between first and second seats and front seats moved forward. This figure compares more accurately with most competitive measurements.