2016 Acura ILX Financing In Virginia | VA
Read About The Benefits Of Financing A 2016 Acura ILX in Virginia

Owning your own car is a great investment in your future and a feeling of entitlement and freedom comes along with it. If your dream is to own a brand-new Acura, then 2016 Acura ILX financing in Virginia is a great idea for you. When you need help financing a new Acura, stop by Pohanka Acura in Chantilly, VA, and speak with one of our knowledgeable financial experts.
When you're ready to finance with Acura Financial Services®, you should know that you're getting competitive rates and flexible terms so that you really get the most out of your vehicle. Depending on how long you plan on enjoying your 2016 Acura ILX, a traditional financing service might be just what you need. If you plan on only keeping your Acura for a few years or want lower monthly payments, then there's also a special financing option for you. Financing a 2016 Acura ILX in Virginia at Pohanka Acura isn't just a smart thing to do, it's the right thing to do.
As you continue to make payments month after month, and year after year, you start to build equity on your vehicle. When you lease a vehicle, you are only keeping it for a predetermined amount of time, but by financing your own car, you are able to make certain changes to the vehicle.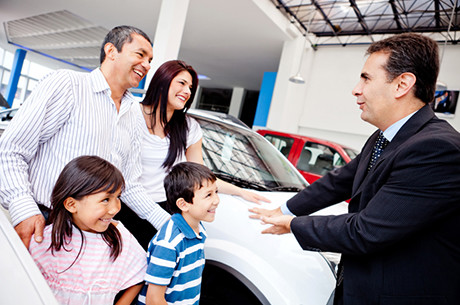 You should also be aware that most leases put a cap on how many miles you drive. If you plan to really use the 2016 ILX to its full potential, then financing the car as your own is the way to go.
One facet of financing your brand-new vehicle is Acura Care® GAP coverage. Guaranteed Asset Protection (GAP) is a great way to protect your vehicle in the case of a theft or accident that totals your beautiful new 2016 Acura ILX. When something like this happens, your insurance company may only cover your car's current market value, and the amount they pay and what you may owe to your lender may not be the same. You might even owe more than you think, and in cases like these, Acura Care® GAP Protection is able to cover that gap, and all the way up to $50,000. This protection can also cover your insurance up to $1,0001 and protects vehicles up to 10 years old.
When it comes to 2016 Acura ILX financing in VA, Pohanka Acura in Chantilly is the right choice for you. Our finance department and helpful staff are here to answer any questions you might have and will assist you step-by-step in achieving your dream of owning a 2016 Acura ILX.
1Coverage varies by state. Acura Care GAP is not available in New York. Insurance deductible coverage may be limited by state. Please refer to your Acura Care® GAP contract waiver or policy for details.