Winterize Your Acura near Fairfax, VA
The winter months are upon us, and there's no better time than now to prepare your vehicle for the frigid temperatures and arduous road conditions. Here at Pohanka Acura, our service technicians are top of the line and talented, so you can rest assured that your vehicle will be in great hands! Let us winterize your Acura near Fairfax, VA, to help prepare you for the chill and snow.
One of the most hard-hit elements of your vehicle during the winter is your battery. During low temperatures, the chemical reactions in the battery slow down; at 5 degrees Fahrenheit, a fully charged leak-acid battery has only half of its rate amp-hour capacity. This, combined with the fact that your battery requires more current to start the engine, oftentimes results in a vehicle that won't start. In order to prevent this, our technicians will check the power output of your battery to ensure it's working properly. They will also clean out any corrosion they come across.
In addition to mechanisms, our technicians will also make sure your exterior features are operating ideally, such as your wiper blades. In general, visibility is crucial for car drivers. And, when you add heavy snowfall and freezing temperatures into the mix, it can be hard sometimes to maintain. So your view is never obstructed, our Service Department will check the condition of your blades. If they look frayed or worn, they'll recommend you acquire a new pair before winter sets in; there are even ones specially designed for winter. They'll also check your fluid level and top it off if needed when you winterize your Acura near Fairfax, VA.
The primary contact between you and the road are your tires, and having quality tires on slick and icy roads is imperative. For enhanced traction, you can outfit your vehicle with snow tires, which are designed to withstand the harshest of winter elements. They're made of a softer rubber than all-season tires, and also feature specific tread patterns to grip snow and ice. Whichever route you take with your tires, our technicians will be sure to check your air pressure to make sure it's at the proper level. Remember, for every 10-degree drop in temperature, your tire's air pressure also drops about 1 psi, so it's important to keep an eye on them throughout the season!
When it's time to winterize your Acura near Fairfax, VA, head on over to your friends here at Pohanka Acura. Our Service Department will ensure your vehicle is ready to conquer anything that comes its way this upcoming winter season.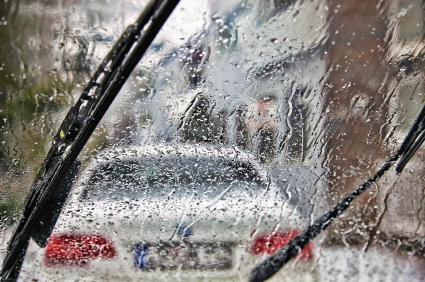 Testimonials
YELP
July 23, 2017
new customer
CARS
July 20, 2017
GOOGLE
July 19, 2017
YELP
July 19, 2017
BING
July 19, 2017
Five star experience with dealership & sales consultant
CARS
July 19, 2017
CARGURUS
July 19, 2017
Great sales staff!
CARS
July 18, 2017
Thank you Joseph
CARS
July 18, 2017
"Fast and honest new car deal on 2017 RDX."
DEALERRATER
July 18, 2017
Great Sales Consultant and Dealership!!!
CARS
July 18, 2017
"Great Customer Service"
DEALERRATER
July 17, 2017
"Great sales staff!"
DEALERRATER
July 17, 2017
GOOGLE
July 17, 2017
YELP
July 17, 2017
BING
July 17, 2017
YELP
July 17, 2017
BING
July 17, 2017
Read More