Winterize your Acura in Chantilly, VA

Make Sure You're Ready for the Snow This Year!
Is your Acura ready for the oncoming cold months? Our Service Department at Pohanka Acura is happy to winterize your Acura in Chantilly, VA, for you today! Though not as involved as it used to be in yesteryears, there are still several aspects that should be checked before the first snowfall hits – the last thing you want to do is be waiting for a tow truck in freezing weather!
One of the first checks that should be done is your battery. The cold weather taxes your battery to wits end – the engine requires more power from the battery to start, and the battery works at a lower capacity due to the lowered temperatures. That's never a good mix! If your battery is in good-working condition, though, you shouldn't experience any problems getting the engine to power up! Checking the life of your battery is a quick and easy process, too!
Next, we should definitely talk tires. They play a huge role in keeping your vehicle on due course, and there are three parts to making sure your Acura is ready for the long haul. One, do you have all-season or snow tires? Summer tires will not cut it once the ground is covered in snowflakes! As part of the process to winterize your Acura in Chantilly, VA, our highly-trained technicians are happy to offer recommendations and outfit your Acura for the perfect match. If you already have all-season or snow tires, it's imperative that the tread get checked before the roads get slippery. If you've got the right tires and the treads are deep enough, the only thing left is to make sure they're at the right tire pressure. This will have to be monitored throughout the entire season because every 10 degree drop in temperature will reduce your pressure by one psi!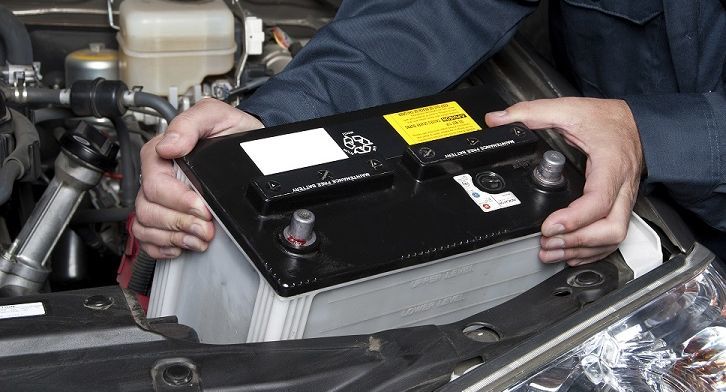 We're in the home stretch, now! Get your oil changed at the start of the season – cold weather means thicker oil, thicker oil doesn't run through your engine as smoothly. You may want to have your oil changed more frequently as the temperature drops just to make sure everything is working properly and there isn't any friction going on between all of the metal components under the hood. Check any belts and connectors, properly maintain your vehicle throughout the season, and you'll survive the winter spectacularly!
When you're ready to winterize your Acura in Chantilly, VA, come on over to Pohanka Acura. Our Service Department is open seven days a week, and we're conveniently located at 13911 Lee Jackson Hwy in Chantilly, VA! We hope to see you soon!